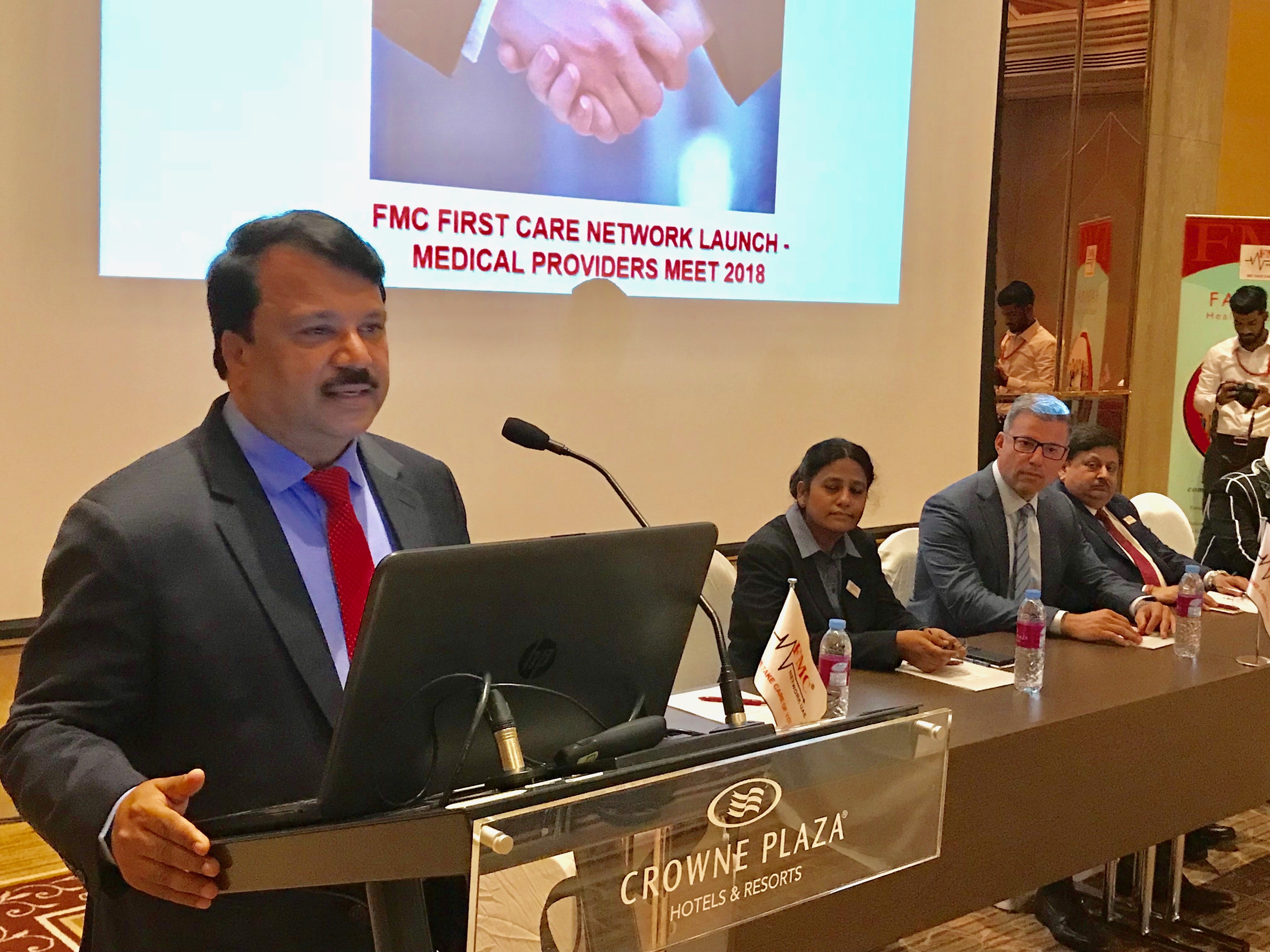 FMC Network UAE Conducted Its Medical Providers Meet On 14th Of February 2018, At Crown Plaza Hotel, Dubai.
During the inauguration ceremony of this event, FMC Network UAE launched one of its specially formulated and customized Network "First Care Farid Network" for managing claims of high-end Insurance products.
As many as 250 Medical Providers attended the event from all over the Emirates of which some of them included Zulekha Hospital, Saudi German Hospital, Burjeel Hospital, Canadian Hospital, NMC Hospital Group, Al Zahra Hospital, Prime Hospital Group, Ahalia Hospital, LLH Hospital and so on.
The group Chairman of FMC Network UAE, Dr K.P Hussain inaugurated the event and addressed the gathering. 
Share with your community