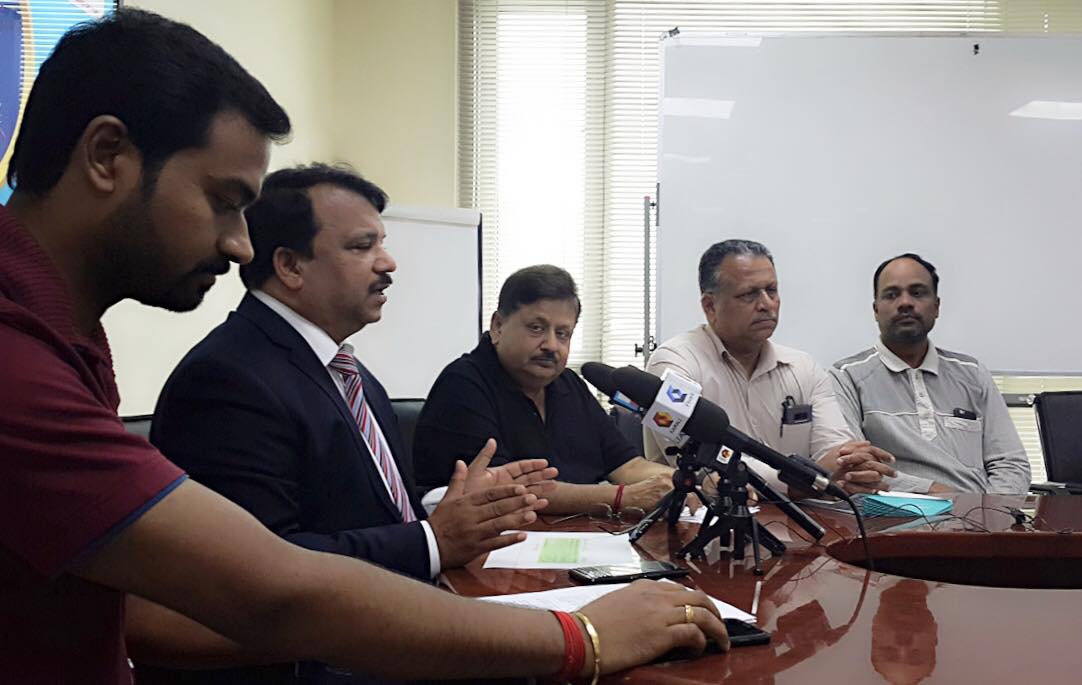 Dr. K. P. Hussain, Chairman, Fathima Healthcare Group Announced Inr 5 Crore As His Donation Towards Kerala Flood Relief
Dr K P Hussain announced INR 5 Crores towards the flood relief & rehabilitation centres in Kerala. INR 1 Crore will be donated directly to the Chief Minister's relief fund and additional 4 Crores will be allotted for medical relief aids. In coordination with Kerala Health Secretary, necessary arrangements have been done to send Volunteers from Medical faculty including Medical doctors and Paramedical staffs to the relief camps organized by the Kerala government and the volunteers will travel to Thiruvananthapuram and Kozhikode. From there, Dr Hussain charitable trust, Calicut India and Helping hand trust, Calicut will coordinate with Health secretary to reach to medical relief camps throughout Kerala. All expenses related to this will be borne by Dr Hussain Charitable trust, India and Fathima Healthcare Management Services, Dubai.
As part of our discussion with Kerala Government and Health Secretary, the need of the hour and the most important is providing medical services to the people who are at the relief centres which will be expected to crowd more. Medical faculty to work more actively and Dr Hussain invites people to participate in this mission and send your willingness to the below e-mail address
keralarelief@drkphussaincharitabletrust.com.
Dr Hussain is willing to send 500 volunteers from the medical faculty to join his mission. Kindly make sure self-employed institutions and those who working with employers to attain a NOC issued by the employer thereby you will be able to join this mission. Dr Hussain urge all the employers who are able to afford to encourage their employees to join this mission.
Dr Hussain confirmed that various organization working in Gulf has shown a willingness to work for this mission. Our volunteers from Gulf Countries will reach you to arrange the to & fro Air tickets to Kerala. Also, they will inform you the officials/volunteers in Kerala to whom you will be coordinated.
As per our geological studies and today's condition in Kerala, the stagnant water will be relieved much later than expected, hence there is a high possibility of more deaths in the event of various epidemic diseases like fever, dysentery, gastric issues, skin disorders etc.
This situation needs to be handled very seriously and emergency treatment has to be provided with immediate effect. As recommended by the Public Health Secretary, we received the list of medicines which will be supplied from UAE and India to the relief camps.
Dr. Hussain presumed that at least fifteen to thirty days of immediate medical service would be required and he requested Gulf Living NRI's to take initiative and willingness to join his efforts to fulfill this mission a successful one and that will help people to get back to their normal life.
Those who are willing to extend their services and be a part of this team has to send their name, passport number and medical license to the afore-mentioned e-mail address.
Dr. Hussain thanked his family members who always encourages and support him to take these initiatives.
As part of our commitment to our fellow members, this is the great opportunity to work together beyond our communal and political interest. We NRI's, each one of us, has worked hard for the betterment of the socio-economic and cultural development of Kerala, and hence it is our obligation to help our motherland during this crisis. Dr. Hussain said helping our fellow members at this crisis is similar to service to God.
Share with your community